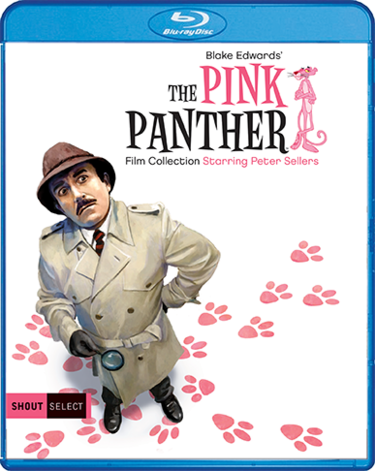 Reissues of vintage films rarely can be considered "new," but Shout! Factory's June 27 release of The Pink Panther Film Collection Starring Peter Sellers (how's that for a meandering monicker?) does have firsts.
Among them: This is a complete box set of all six films featuring Sellers as inept police Inspector Jacques Clouseau — unlike a 2004 set missing 1975's Return of the Pink Panther due to rights issues. Also, it's the first time the six films all have been issued on Blu-ray. And, there are ample new extras scattered across the discs, from interviews to commentaries.
As for the films, if you've seen them, you still haven't seen them as handsomely as in these crisp versions. But then, the bigger question is, are they worth it?